Gallery Visits by Appointment

Visit Ingrid Gipson Sculptures Studio & Gallery for a personal showing of Ingrid's sculptures as well as the two dimensional works of her guest artists she represents. All are dedicated to working to the highest standard.  Just call and let her know when you would like to come at (918) 839-0067.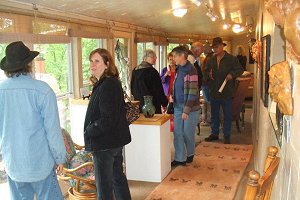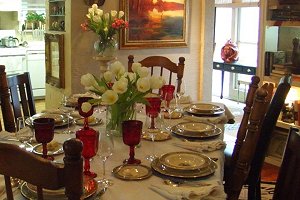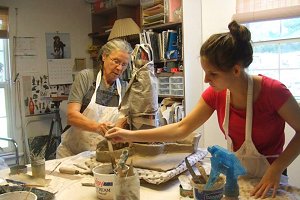 Make your acquisition of original art
a positive & enriching experience
Plan Your Private Tour or Group Shopping Event
For a 'no fuss', 'spur of the moment' gallery visit- you will enjoy the drive through our lovely Ouachita Mountain countryside and end up viewing remarkable art in sculptural form as well as paintings. Just give Ingrid a call or use her contact form and let her know when you wish to do this.
For a more planned & specific Gallery/ Studio visit, simply call for time and date you wish – for example: you can request to have a private showing accompanied by refreshments, luncheon or dinner compliments of the house.
You might want to treat a person dear to you to a special outing, you might have a church group interested in the Arts, or out of town guests in your home. We have had small as well as larger groups from art galleries, or book clubs coming via van, cars or limos for their own private event.
All that is needed from you is a genuine interest in purchasing Fine Art and finding some treasures for your own home.
Book Your Own Workshop!
Clay Works Classes
Fees must be paid in advance & are non – refundable.
Private One on One Lessons
Private one on one lessons in hand building @ $35.00 per one hour session (group of 4 is $ 25.00 per person) Includes clay, glaze & firing for small beginner's project
Hand building advanced @ 35.00 per one hour session – Includes clay-& firing – glaze done by me @ $15.00 – if done by student @$ 25.00
Private Party – Time with Clay:
Celebrate a birthday, Anniversary, a date or girls night out- 2plus Hours-for two to four people. BYOB and have fun. I will do the glazing, monitor the air drying, & firing. You will have to come back to pick items up. $50.00 per person, clay & glazes & firing included. Call for more details & availability.
So… What Are You Waiting For?